Zoshk village in Mashhad, Iran
Zoshk village in Mashhad, Iran
Villages in Iran paly a very important role to attracting tourists.
One of the villages that is so well-known by people in Mashhad is called Zoshk.
The village is located in the southern-east part of Binalood mountain and along with Shandiz valley. Also, it is 20 kilometers away from Mashhad.
If you want to enjoy the good weather of summer, Zoshk can be one of your options to travel to. According to statistics, the population of Zoshk increases in summer.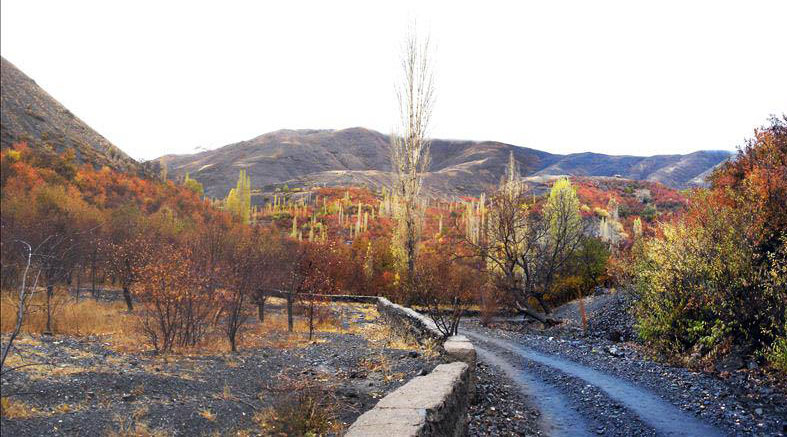 The main feature of Zoshk is the existence of several water springs. If you travel to Zoshk, you may see a part of ground which is so dry but if you continue your way, a very big water spring is gushing.
Local people say that the word "Zoshk "in traditional texts has gotten the definition of "gushing springs".
Beautiful sceneries, different types of trees and lots of waterfalls can be found in Zoshk very easily.
The fruits that are raised in Zoshk are: cherries, apple, pear, walnut, peach, etc.
Ethnic foods and edible things such as breads are the most important factor that passengers prefer to eat at least one meal of the day in Zoshk.
Restaurant and traditional coffee houses are built to provide people with food and beverages. Kebab, Shishlik, roast chicken and Dizi are the most delicious foods that restaurants cook. Tea, coffee and syrups are the drinkings made by coffee houses.
The main Jobs of people of Zoshk are farming, gardening, hatchery. Mountaineering is the special sport which you can do it in Zoshk because of mountains surrounding the village.
Chaman summit which is one of the highest parts of Binalood mountain is near to Zoshk.
If you are intending to travel to Zoshk with your family, mydorna suggests using cable cars in Zoshk.
How to get there?
Since Zoshk is close to Mashhad, getting a taxi is the easiest way to go there.
Address: Iran, Mashhad, Shandiz city, Zoshk village.