Ghyasyh School Khargerd
Ghyasyh School Khargerd
Ghyasyh School Khargerd is one of the ancient schools in Razavi Khorasan province in Iran. This place is located 5 kilometers away from Khaf city and close to Iran-Afghanistan border.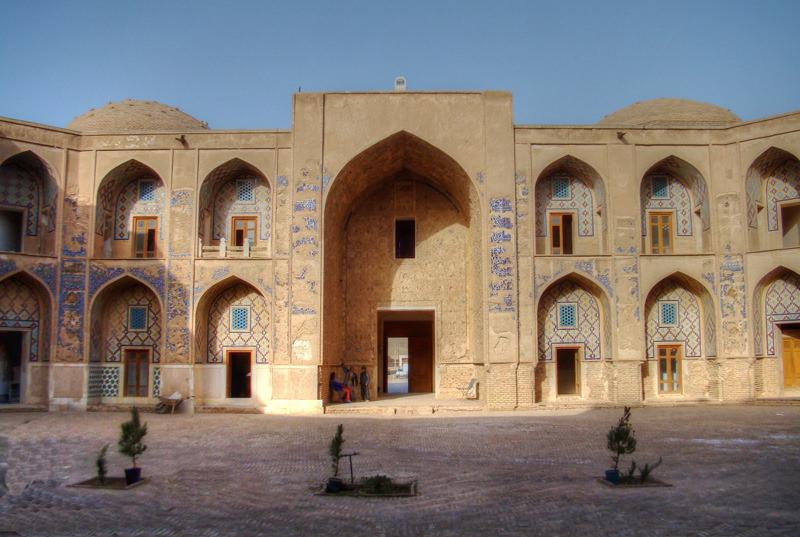 Keep on reading so that Mydorna is going to introduce this place to you.
Ghyasyh School Khargerd dates back to Teymouri dynasty.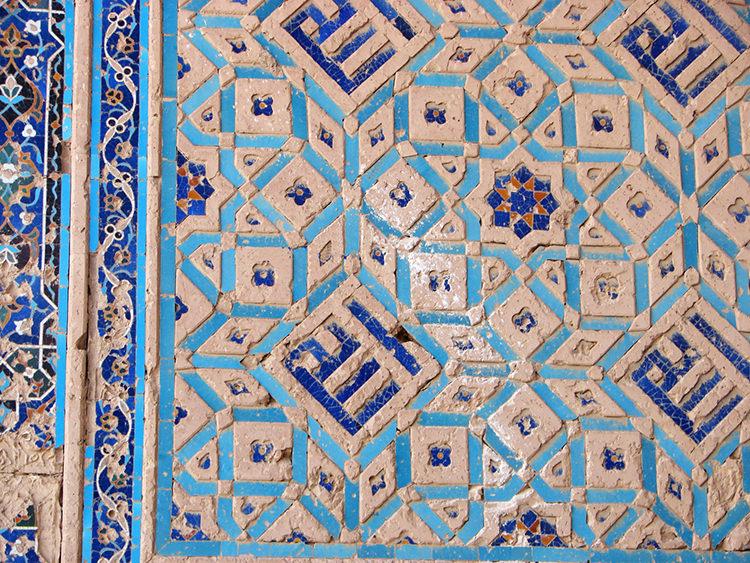 The walls are decorated by traditional tiles and colorful images.
Ghavamoddin and Ghiasoddin were in charge of building this place in the time span of 842 to 847. It is said that Ghyasyh school is the last place built by Teymouri dynasty.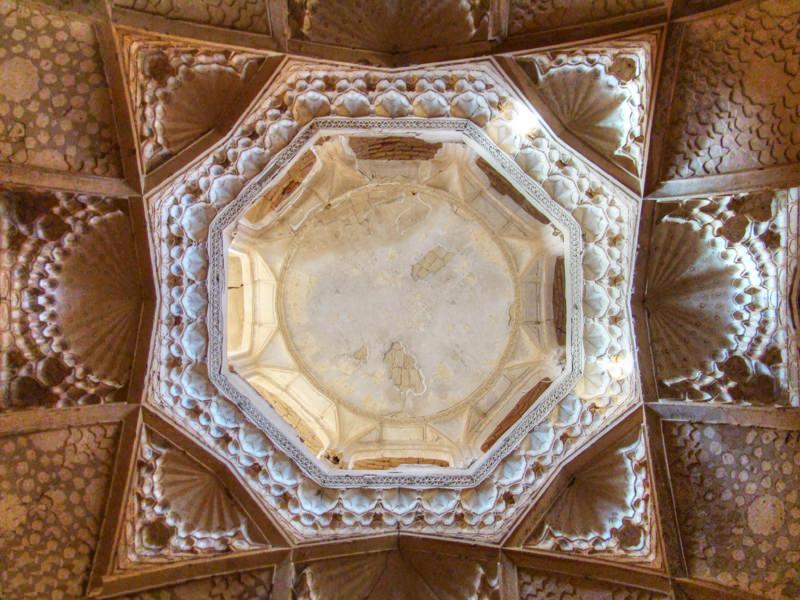 There are 4 iwans and 32 rooms for religion students in two floors.
In the both sides of entrance of this school, a mosque is built, too. But the most important feature of this place is related to its tiles and for this characteristic is that people believe Ghyasyh School Khargerd is the most significant place of 9th A.H century. The color of the tiles is mostly blue on which we can see flowers, leaves and other natural entities.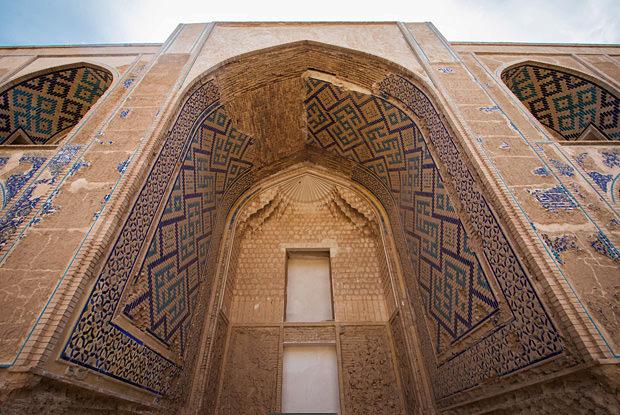 The shape of the school is relatively rectangular and its measurement is 44 and 56 meters.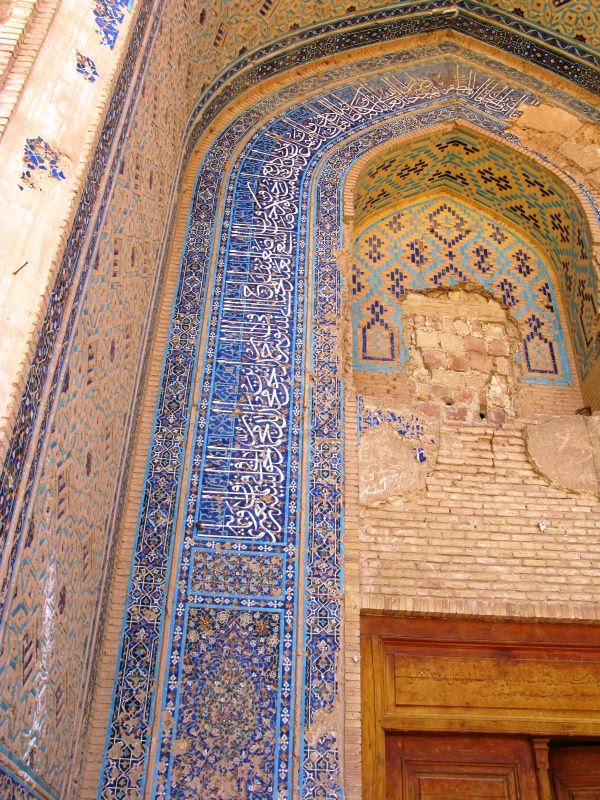 "Ghyasyh School Khargerd is one of the most beautiful schools in the world which is remained from Teymouri dynasty. Every historical places of Khaf city is a masterpiece of Iranian after converting into Islam." Said Mr. Bernard Okine, professor of history in Cairo university.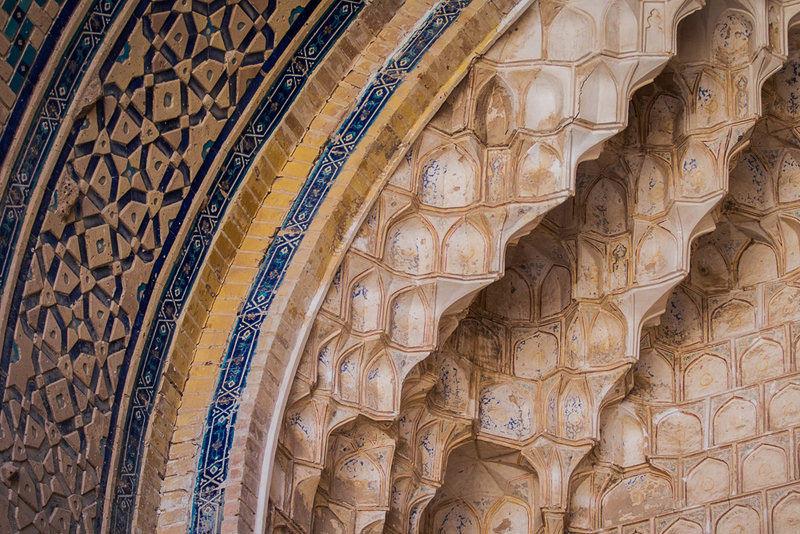 Although Khargard is not a big village right now, people believe that here used to be a very crowded and popular city in the past.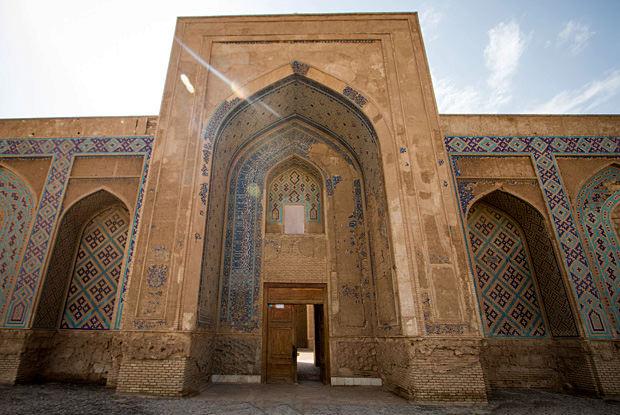 The beauty of this place makes people think that here was considered as a famous or even center of sciences, but the special situation of that time wasn't in a way to have lots of students. Anyway, Ghyasyh School Khargerd is aged about 550 years while experts say the time span of the usage of this place is not so long.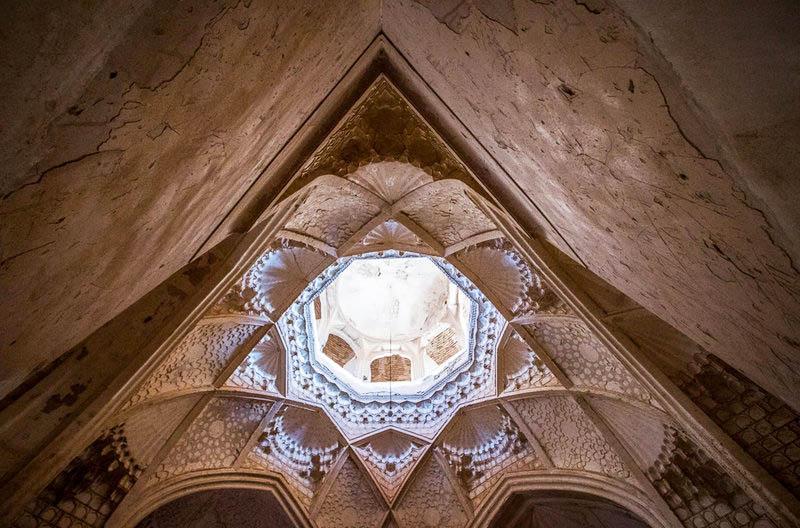 The place is so important that famous scientists like Herzfeld, Saiks, Bernard Okine and etc. have come here and took note.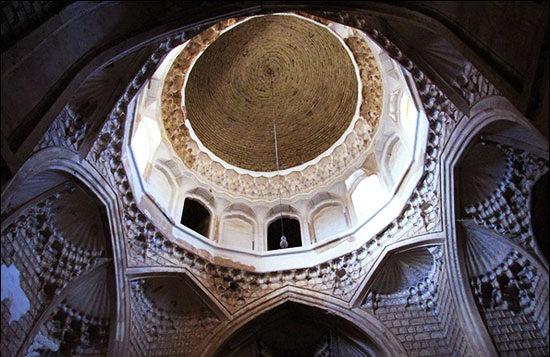 The existence of the room and style of them, makes us think that here was used as a place for advising.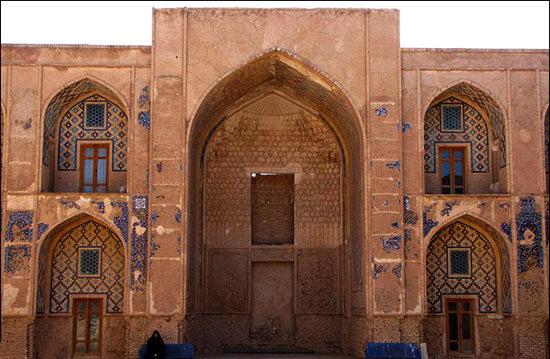 Because of natural disasters such as earthquakes, storms and etc. the valuable stuff are stolen by Russians in 50 years ago, but in 1938, the building was refurbished.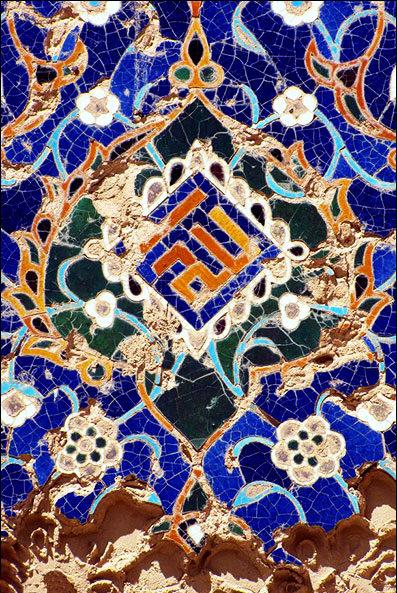 Due to the fact that students of Qur'anic sciences, philosophy and metaphysics were studying their lessons together, so Ghyasyh School Khargerd is a special place for who like to know about these fields of study.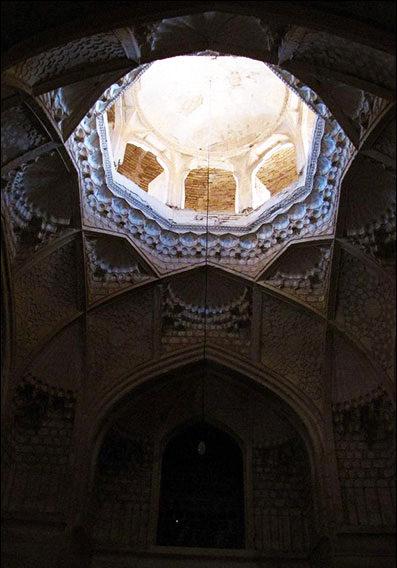 The most important iwan of this school is called Quibble which is much bigger than others.
How to get there?
Going to Mashhad (capital city of Razavi Khorasan Province), by bus you can go to Khaf and after passing Torbat-Heydarie and Roshtkhar, 5 kilometers to Khaf, you can see this school.
Address: Iran, Razavi Khorasan Province, Khaf, Khargard, Ghyasyh School Khargerd